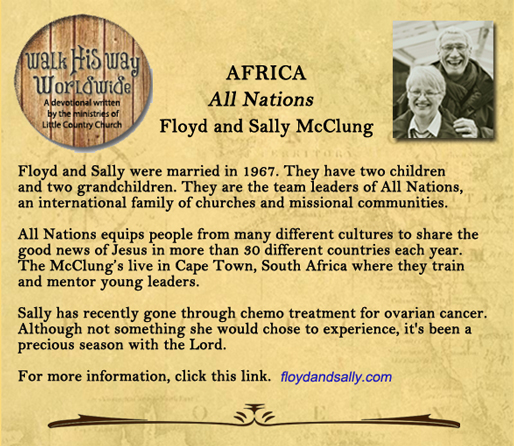 "Why are you in despair, O my soul?  And why have you become disturbed within me?  Hope in God, for I shall again praise Him for the help of His presence." Psalm 42:5
Hard Places
In the midst of hard times, we tend to think that making it through the hard times is complicated. It's not true! One of the things that I've learned is that it is simple. It boils down to several clear, basic things:
– trusting God unreservedly
– standing on the unfailing promises of His word
– choosing to be steadfast in Him, persevering
– continually worshipping Him for who He is, especially in the darkest times
I carefully chose the word "simple," because it is. It's not some difficult format or puzzle. But I didn't say "easy." Making it through hard times can be, well, hard. But when we make the choices above, it gives us a clear roadmap, and then God can give us sufficient grace to navigate the hard times.
I absolutely, positively can't make it through those simple things on my own. I'm weak. I'm needy. I get tired. I get sick. I fail at some things. But, with His grace and strength, I CAN make it! He makes up for my weaknesses and failures. He holds my hand and leads the way. He never lets us down no, matter how many times the enemy tries to whisper that lie to us. There is nothing we face that is impossible, if we keep our eyes on Him and cling to Him.
"The righteous cry out, and the Lord hears them; He delivers them from all their troubles. The Lord is close to the brokenhearted and saves those who are crushed in spirit" (Psalm 34:17,18).
As long as we live on this earth, we'll face hard things. It's part of life. But the wonderful thing is that we don't have to face them alone. He is continually with us! And no matter what we face, He has good plans for us—plans to give us a hope and a future.
"Father, You know all the hard places of our lives. We are weak, but You are strong. We trust You to carry us through and help us face what comes to us. Amen."