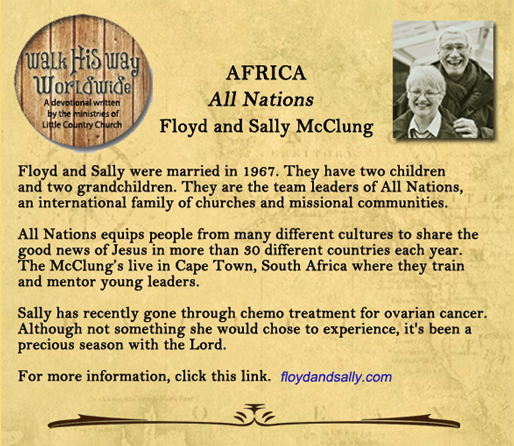 "When anxiety was great within me, your consolation brought joy to my soul." Psalm 94:19
Honest Joy
I, and our family, have gone through a long season of suffering on a number of levels. It has been hard. There have been times when I've wondered if I would survive this season. And yet, beneath all the suffering and difficulties, there has been a joy in the midst of the suffering because of the presence of God. It's hard to even describe it, but it's there. It's way down deep. It's rooted in Him. It's strong, and it gives strength.
It's not a happy "feeling." It's not a giddy laughter. It's not magical. It doesn't come from hiding my head in the sand. It comes from crying out to Him from the depths of my being, and telling Him I need Him. And somehow, inexplicably, joy wells up from within me by His Spirit. The weakness we feel in our suffering becomes strength as He pours His joy into our hearts.
This joy, that I find so indescribable, carries us in moments of weakness. It brings healing, comfort, grace to persevere, and courage to face the next day. We can't push a button and get it. All we can do is cry out to Him and let Him release it into our hearts. I am so grateful that He comes and fills our hearts with a joy that seems a great contrast to what we are walking through.
It's only because Christ came, and because of what He has done for us, that we can have real joy.
"Thank You, Lord, for Your joy."