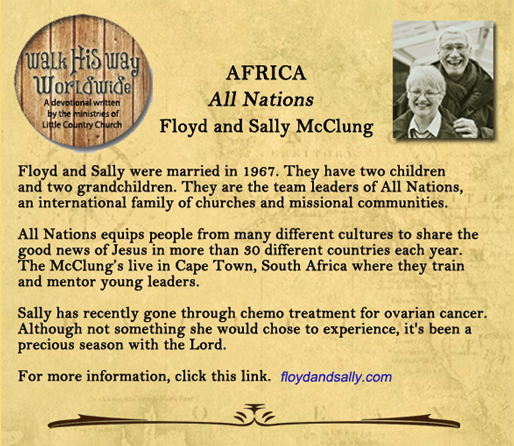 "Those with open hearts are given insight into your plans." Psalm 119:130 TPT
Untangled
I'm a very practical, down-to-earth type person. God often speaks to me through the simple, every day things of life. I love that! His ways aren't complicated. In fact, in Matthew 18:3 He exhorts us to "become like little children" to enter the kingdom of heaven.
I've been taking the ornaments off our Christmas tree and packing all the decorations away. I'm not sure how it happened, but while doing this the strands of tree lights got hopelessly tangled! They were a giant mess. I was trying to untangle them, but it just seemed to get worse. I was very frustrated. Honestly, I was tempted to just throw them all away and start over again next year… but I'm too practical to be wasteful.
I finally put everything else away, and then sat down to work on the lights. Bulb by bulb, one at time I began to try and figure out how to untangle them. It took awhile, but I finally succeeded.
And then, to my surprise, I started crying—because I could sense the Lord speaking to my heart! Right now when I look at our lives and all that is happening—and especially in facing all the questions regarding the cancer returning—it just seems like a big tangled mess! All I can see is questions and problems. But I knew in that moment that the Lord was speaking to my heart: just as I was able to untangle the strands of lights as I worked on them one bulb at a time, He will help me figure things out, one problem and one question at a time.
In a strange way I felt like I was on holy ground because I could sense the Lord speaking so clearly and powerfully to my heart. All I could do was weep in gratitude, and worship Him for His faithfulness. It was a special, very unexpected "kiss" to my heart from the Father. It gave me fresh courage to face the days ahead in this new year.
I have prayed many prayers about Floyd, about the cancer that has attacked my body, and about things that are impacting our family and the All Nations ministry. As I've shared about these things, you have joined with me in praying. Many, many, many prayers have been lifted to heaven. It seems like we haven't seen answers—and I haven't sensed that we've had the breakthrough that God spoke to Floyd about.
There is often opposition before breakthroughs come, so I don't want to lose heart. I want to keep pressing into the place of prayer. Please link hands with me in prayer as we also cling to the Father's hand. I'm sure you each have personal requests that you want to lift heavenward, too. May God bring releases for all of us this year.
It's a fresh new beginning!
"Lord, we trust You for answers and breakthroughs this year. Amen."